Since Cycle 6, Sulla (a FGC player with the Marian Hegemony) has been updating maps for the FGC's Inner Sphere.
The Fan Council economy is based on Operational Zones (see main rules for more information.) The original FGC Inner Sphere map could not be updated easily, so Sulla created new maps in Adobe Illustrator that are easily updated and releases a new map every cycle.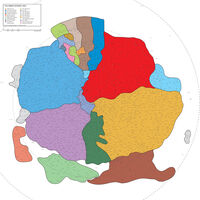 Ad blocker interference detected!
Wikia is a free-to-use site that makes money from advertising. We have a modified experience for viewers using ad blockers

Wikia is not accessible if you've made further modifications. Remove the custom ad blocker rule(s) and the page will load as expected.